Reduce Pigmentation.
Reduce Wrinkles.
Smooth Acne Scars.
CLINICALLY PROVEN: Reduces the appearance of fine lines and wrinkles. Developed and Recommended by US Dermatologists.  
REDUCES WRINKLES: SOTI combines rejuvenating retinol with collagen-boosting hyaluronic acid, skin-protecting vitamin E, and niacinamide to minimize pores. Dermatologists designed this clinically proven combination of ingredients to reduce wrinkles, hydrate your skin, and firm and brighten your skin. Within 2 weeks, you'll notice that you'll have a 98% reduction of wrinkles, and your skin will look hydrated.
BOOSTS COLLAGEN: This is not any ordinary serum but the best skincare anti-wrinkle product you'll ever buy. Within the first 24 hours, you'll notice smoother, firmer skin, a clearer complexion, fewer wrinkles, finer lines, and smaller pores! - Boost Collagen and Improve skin tone with this potent vitamin, an active retinol serum that gently encourages natural cell growth while boosting collagen production.
YOUNGER LOOKING SKIN: Retinol aids skin rejuvenation by gently exfoliating dead skin cells to reveal smoother skin with fewer wrinkles and aids in collagen synthesis for a youthful complexion. Hyaluronic acid locks moisture into the skin, making it hydrated, plump, and supple. SOTI is an anti-aging serum infused with vitamin E, a potent antioxidant that helps protect and defend the skin from free radical damage.
REDUCES PIGMENTATION: SOTI can remedy the appearance of wrinkles, reduce the appearance of pigmentation, and even out skin tone. A hyperpigmentation reducer to visibly correct dark spots on the face, treat acne scars and fight wrinkles & fine lines.
FORMULATED IN USA: Suitable For All Skin Types - Like all of our beauty products, this retinol for the face is formulated using only the highest-quality ingredients that provide effective yet gentle anti-aging results, making it one of the best face serums and best retinol serums! Suitable for all skin types, our formula is cruelty-free, paraben-free, no fragrance, alcohol-free; plus.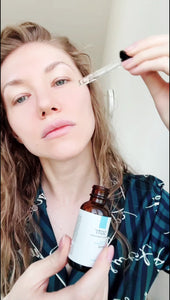 REDUCES WRINKLES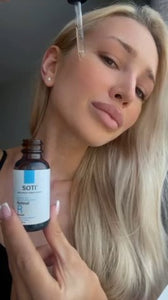 BOOSTS COLLAGEN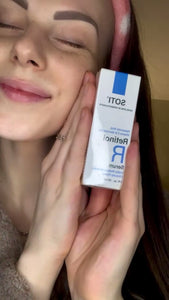 YOUNGER LOOKING SKIN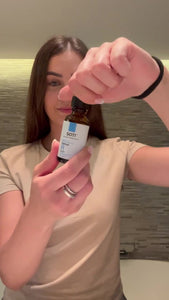 REDUCES PIGMENTATION & ACNE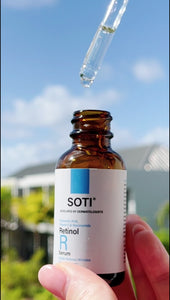 ANTI-AGING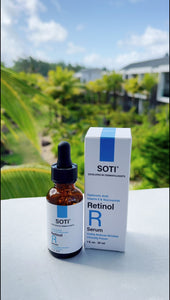 IMPROVES SKIN TONE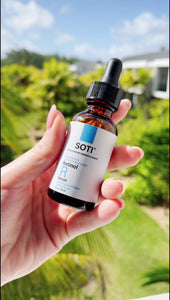 MADE IN USA
DERMATOLOGISTS FORMULATED